New Products
Steel picket fence panels
Our steel picket fence panels are manufactured by hand rather than by automated tools and can therefore accommodate any style. The fence is constructed of steel for maximum longevity and strength,and crafted to look like traditional wrought iron fence. While aluminum fence has become popular for property enclosures due to its corrosion resistance and weight, steel is a stronger alternative. With a chemically bonded powder coated finish and zinc phosphate undercoat, a steel fence panel can outlast an aluminum panel even in harsh conditions. Steel construction allows for longer panels without sag under weight or stress, which also allows for fewerpost holes and less labor!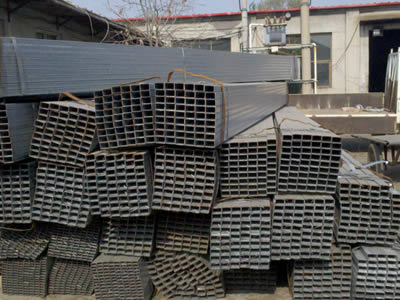 Materials of steel picket fence: Galvanized steel/iron pipe.
Surface treatment of steel picket fence:
galvanized and PVC coating
PVC Coating Colors: green, white, black, yellow, red etc.
Process of Steel Picket Fence: The Steel Tube Fence is made of steel pipes and then assembling by hands. After that, the surface can be powder coated into different colours.
A) Fence Panel Process: straighten & cut short the wire-Welding-Bending Galvanizing- Parkerizing- powder/pvc coating - packing.
B) Fence Post Process: cut short the tube-hole frilling-Galvanizing-Sandblasting-powder/pvc coating-rivet nuts installing.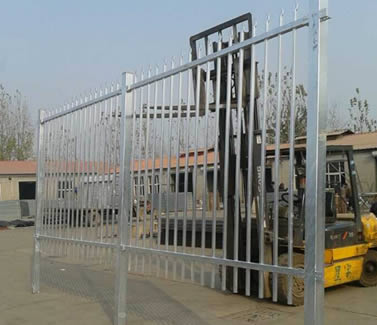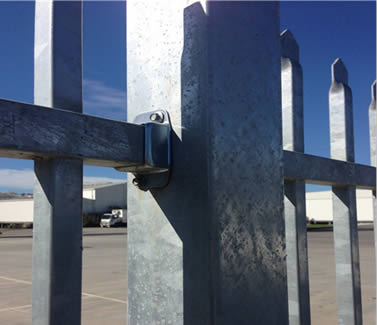 Property of Steel Picket Fence:
Corrosion resistant, aging-resistant,sunshine-resistant and weather-resistant, easy to transport and easy installed.
Steel Picket Fence Specification:
| | | | |
| --- | --- | --- | --- |
| Style | WC1 | WC2 | WC3 |
| Height(mm) | 1100-1800 | 1100-1800 | 1100-1800 |
| Center of Post | 2500-3000 | 2950-3200 | 2950-3200 |
| Post | 50x50 | 60x60 | 80x80 |
| Space of Vertical Rail | 108 | 108 | 108 |
| Horizontal Rail | 32x32 | 40x40 | 45x45, 40x40 |
| Vertical Rail | 16x16, 16x19 | 19x19, 16x19 | 25x25, 19x25 |
Residential Fence Grade (G60 Galvanized Steel)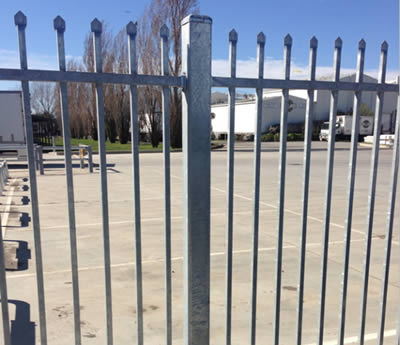 Picket: 16mmx16mmx1.0mm ( 5/8'sq x 19ga).
Rail: 35mmx 35mm x 1.2mm(1-3/8'sq x 18ga).
Post: 50mmx50mmx1.5mm (2'sq x 16ga).
Fence Width: 2400mm(8).
Fence Height (mm): 914mm,1067mm, 1219mm,1372mm,1524mm,1829mm.
Fence Height (Feet): 3, 3.5, 4, 4.5, 5, 6.
- Post enlarged by 25% from 2" to 2-1/2" square
- Post resalesrced by internal rib to resist bending
- Rail enlarged by 25% from 1" to 1-1/4" high
- Rail resalesrced internally to resist side impact
- Picket enlarged by 25% from 5/8" to 3/4" square
- Holes to mount rail eliminated from post design; replaced by stronger exterior bracket.
Steel Tube Fence :
Garden fence, hot dip fence, zinc fence, security barrier, barrier.
Wire container, wire shelf, wire fence, wire products, roll cage, storage cage.
Shopping trolley, shopping cart, wheel barrow, cart.
Steel and iron products with zinc, hot dip galvanized, powder coating.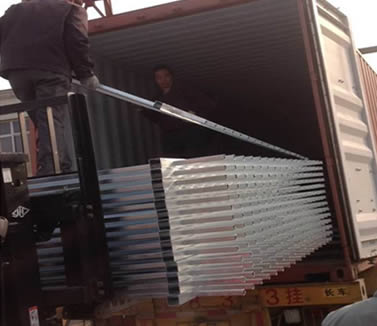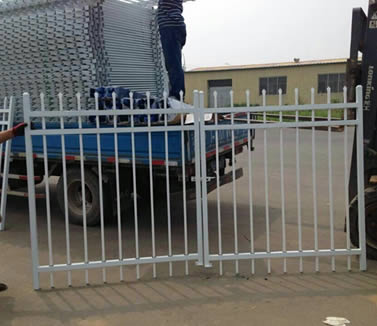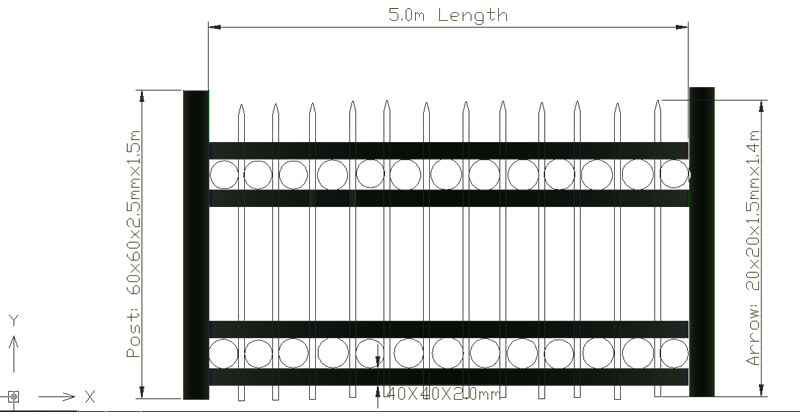 Test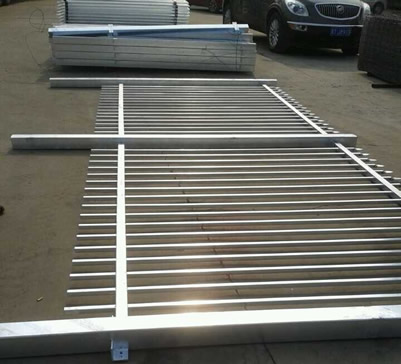 Steel picket fence panels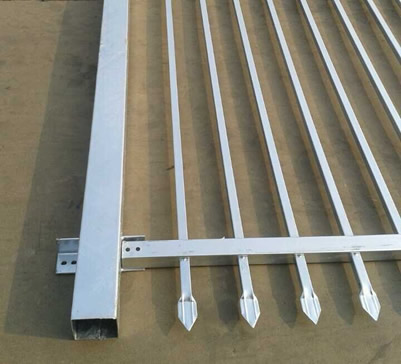 Steel picket fence panels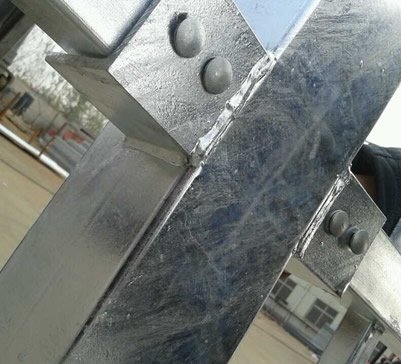 Steel picket fence panels
Steel picket fence panels Gallery