AU Temporary Fence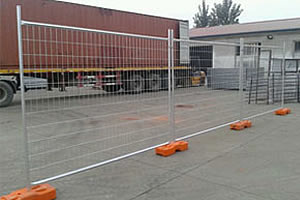 Qualified's most popular wire mesh fence product is temporary fencing system. There is a wide range of temporary fence including:
Construction Fencing
Public Events
Temporary Pool Fencing
Toilet Hire
Event Flooring
Temporary fence systems: Temporary Fencing Panel, Plastic/Concrete Fence Feet, Clamps and Stays, which is very stable, versatile and cost effective.
Standards In Australia: A.S. 4687-2007 Temporary Fencing.
Temporary Fence Panel:
Common Specs:


| | |
| --- | --- |
| Panel size | 2400mm(L) × 2100mm(H) |
| Frame | 32mm O.D. |
| Infill mesh | 4mm horizontal, 4mm vertical, 150mm × 60mm spacing |
| Weight | 22kgs |
| Finish | Hot Dipped Galvanized to Australian Standard – 42 Microns |

Tech info:


Anti -climb mesh infill
360°weld between the vertical & horizontal pipe
Horizontal pipe ends crimped for increased strength.
Above Industry Benchmark in thickness of galvanizing
1.94 Meter Top Horizontal Pipe for extra security
Plastic/Concrete Fence Feet
Standard concrete fence feet:


Full range of colours available
Made of a Flexible & Durable co-polymer polypropylene
UV5 for sun/weather protection
Wide range of post hole sizes available – 20, 25, 32 & 40mm nb. (26, 33, 42 & 48mm od)
Post holes can run across or up and down the blocks
Designed to be filled with concrete.

Water Fence Feet:
Temporary Fence Steel Clamps Uses:
Secure the panels together.
Australian Standard: 42 Microns.
Thickness: 2-4mm for additional strength.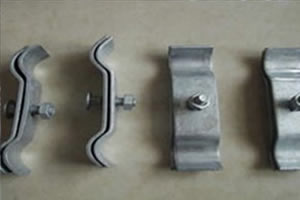 Temporary Fence Stays
Uses: support the temporary fence in high wind areas.
australian Standard: 42 Microns.
Each Stay: 3 Clamps and 3 Plastic Feet.
We Stocks kilometers of our Temporary Fencing System, so can supply you as required.
Price: FOB tianjin, China USD23.5-25/set (must be confirmed again before ordering)
Note: One set includes 1 Temporary fence panel +1 concrete fence feet + 1 steel clamps.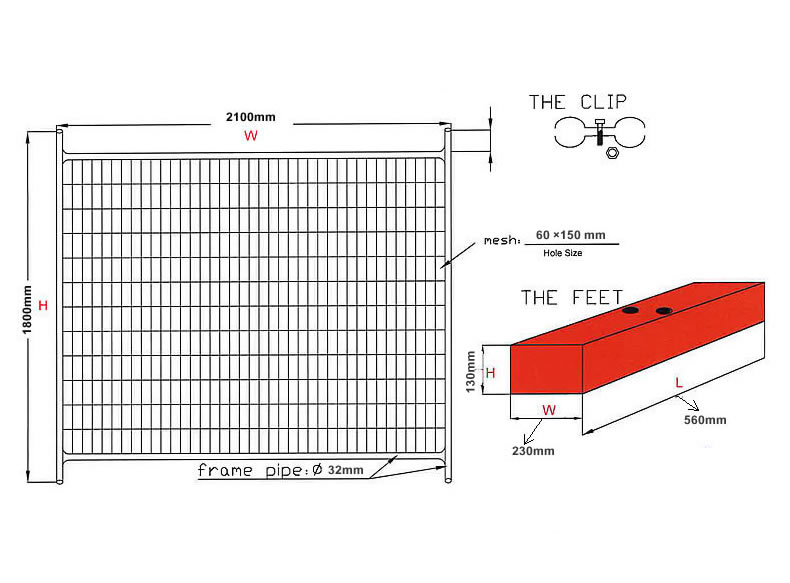 AU Temporary Fence Processing (AS 4687-2007 STANDARD):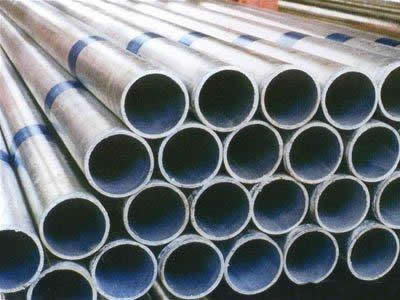 1. Material galvanized tube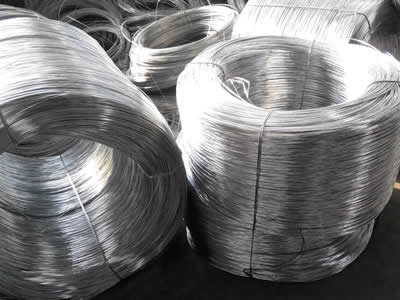 2. Material galvanzied wire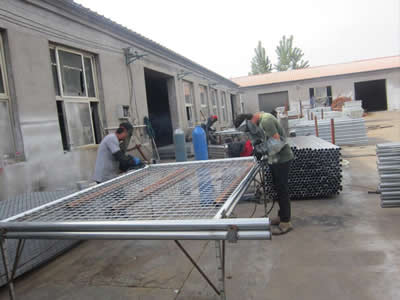 3. Welding processing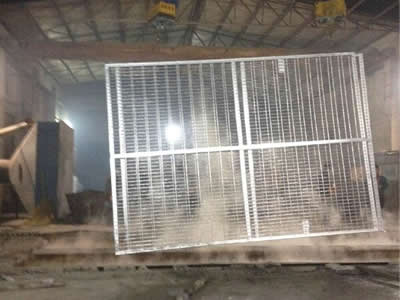 4. Hot dipped galvanized proceeding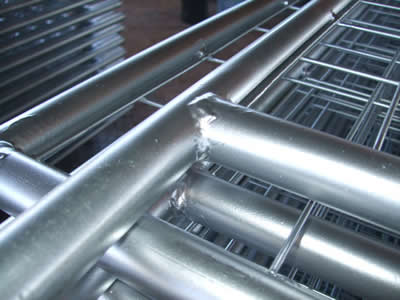 5. Temporary fence welding point
Test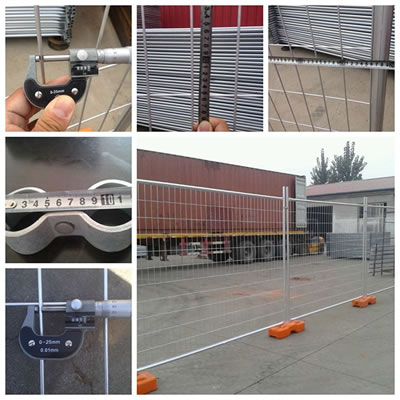 Temporary Fence Size Testing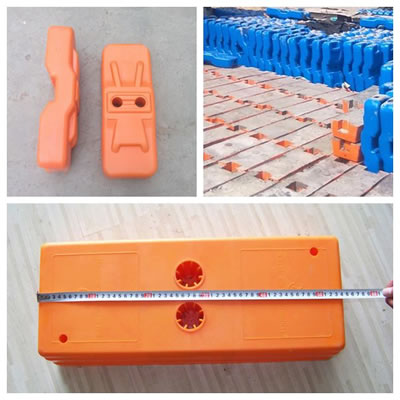 Plastic base plate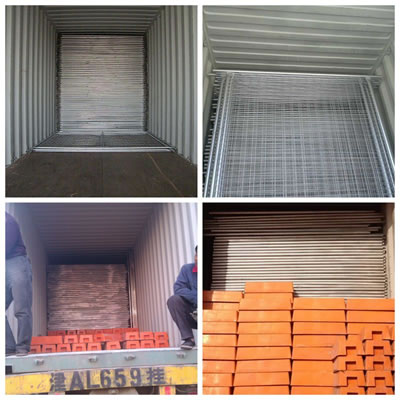 Temporary fence loading
AU Temporary Fence Gallery